L & L Hospitality
Dedicated to excellence, L & L Hospitality Group operates five, one-of-a-kind-properties, each with its own distinctive personality. All of our Inns are committed to providing guests with an exceptionally memorable experience, whether it be a casual golf outing, a refreshing beach weekend, an historic bed and breakfast indulgence, or a Four-Star dining experience.
Sister Properties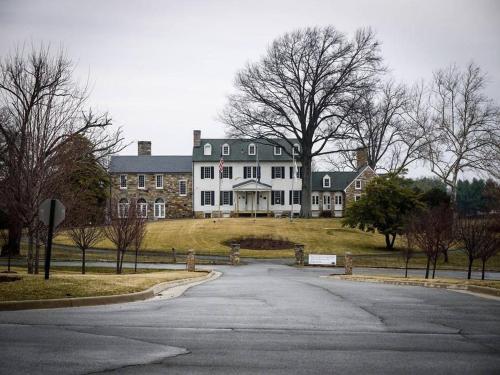 The Inn at Evergreen
Haymarket, VA
This 11-bedroom Inn, that was once a Civil War Era mansion, offers the perfect blend of modern amenities, historic charm and a first-class getaway. Conveniently located in Haymarket, VA, the Inn serves as the centerpiece to Evergreen Country Club.
Whether you want a romantic getaway in the pristine rolling hills of Northern Virginia, a fantastic golfing experience, to just enjoy nature, sit by the pool, or hit some tennis balls, the Inn at Evergreen will deliver on its promise of an idyllic escape. The Inn is also the perfect location for weddings, corporate retreats, or other special events.
The Inn at Evergreen, as it exists today, is proudly listed on The National Register of Historic Places.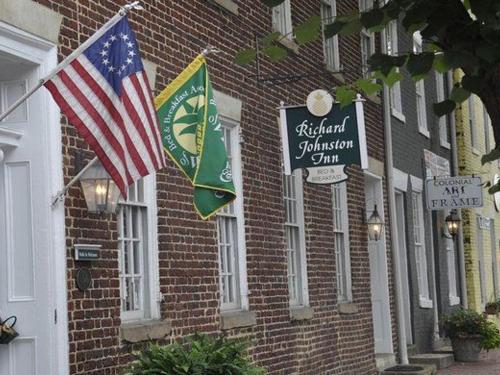 The Richard Johnston Inn Fredericksburg, VA Historical Charm:
The Richard Johnston Inn is a distinct upscale 18th century Inn, constructed in 1770 by architect John Taylow, one of the original signers of The Declaration of Independence. In the 1800's, the building was home to the Mayor of Fredericksburg, the Inn's namesake, Richard Johnston. The award winning Inn offers seven beautifully appointed and luxurious guest rooms, 2 suites and caters to small, intimate weddings and other special events in our courtyard and parlors. Our air-conditioned guest rooms have private bathrooms and complimentary toiletries. A delicious breakfast is included with your stay and served daily in our beautiful dining room.
The Richard Johnston Inn is located in the heart of historic downtown Fredericksburg, VA, within walking distance to many restaurants, historic venues and quaint shops as well as to The University of Mary Washington.
The 1890 Caroline House is located a block away from The Richard Johnston Inn. The Caroline house was built in 1890, and is a Victorian-esque home that provides guests a delicious blend of history, elegance, and modern day luxury.
The 1890 Caroline House Fredericksburg, VA Victorian Elegance:
Built in 1890, this Victorian-esque home provides guests a delicious blend of history, elegance, and modern day luxury.
The 1890 Caroline House is conveniently located in the heart of Historic Fredericksburg, Virginia just a block from the train station servicing Amtrak and VRE to Washington and Richmond.
Experience a taste of history in Olde Towne or visit our local historic battlefields and then relax in our parlor or one of our beautiful guest rooms, all of which include a Jacuzzi.
A perfect getaway for a vacation, business retreat, small group meetings, friends gathering, or an intimate wedding.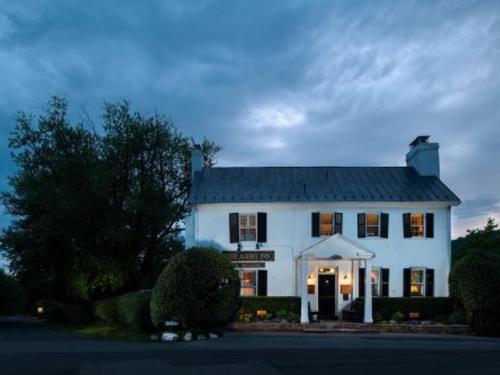 The Ashby Inn & Restaurant Paris, VA Distinguished Inn & Restaurant:
The Ashby Inn & Restaurant sits in the tranquil and historic village of Paris, Virginia. Our Northern Virginia bed and breakfast offers romantic guest rooms that vary in size and decor. Each is furnished with 19th-century pieces including four-poster beds, hand-painted wardrobes, quilts, oriental rugs, and blanket chests. Four rooms, located in The School House have wood-burning fireplaces.
It is considered a hidden gem surrounded by beautiful countryside and filled with history dating back to 1829. Just one-hour west of Washington, D.C., The Ashby is perfect for weekend getaways or longer stays, and a gorgeous venue for hosting intimate weddings, retreats, and other special celebrations.
Long regarded as one of the best restaurants in Northern Virginia, the Ashby Inn offers a menu that is thoughtful, expressive and, in spring and summer, inspired by its own gardens. In addition to lunch and dinner, a two-course homemade country breakfast is served daily.